During the COVID-19 pandemic, many industries which had previously relied on face-to-face interactions were tasked with finding new ways to connect with their customers and continue their daily operations. This meant embracing the digital world. 
As a result, the hospitality industry has quickly become a part of the digital revolution in more ways than one – from launching restaurants in the metaverse (Mcdonald's) to innovative apps that allow customers to order food without directly interacting with servers. This escalation of the digital world may have caused some brands and operators to reassess their marketing mix in favour of digital campaigns, over physical, real-life experiences.
The Digital Revolution
Certainly, the digital world is something to invest in.  For example, both brands and operators could update their CRM system capabilities, to open as many avenues of communication with customers as possible. To the same effect, upgrading omnichannel capabilities means they're able to interact with customers at each stage of their customer journey. This is particularly important when you consider that 68% of shoppers state that they are more likely to buy from a business that offers convenient, digital communication solutions.
Similarly, there are many ways in which brands and operators can embrace technology on premises to grow their business. For example, between March and May 2020, the popularity of delivery apps skyrocketed, and consumer reliance on these apps has continued on a similar trajectory over the past two years. As a result, restaurants, bars and other service hotspots not using these digital tools are limiting their income significantly, and brands have an exciting opportunity to convert both new and existing consumers into new in-home occasions via these channels.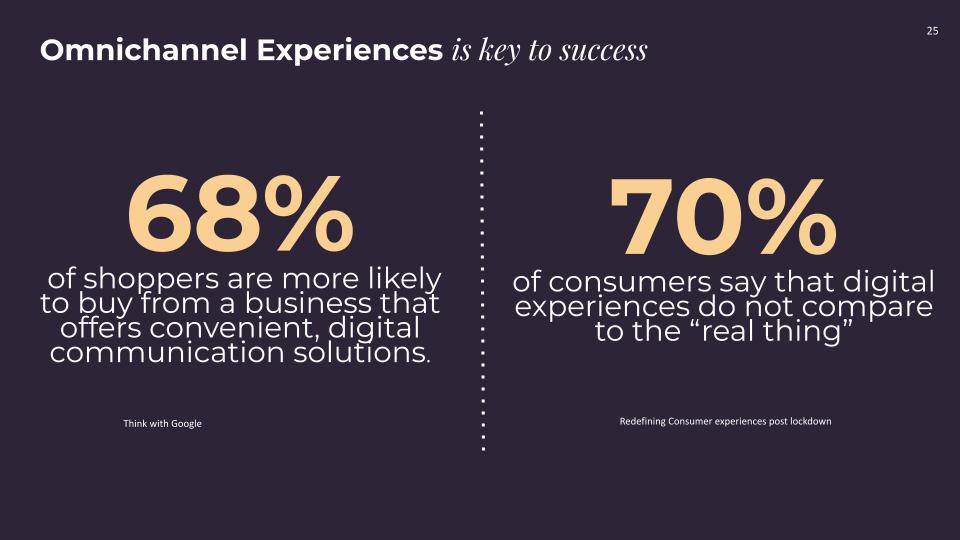 Other similarly popular innovations worth investing in, include table ordering using QR codes and digital menus as opposed to relying on server interactions.  More than just a covid precaution, these systems allow for smoother business operations by removing human error, while also reducing employee workloads and burnout.  As a brand, these represent new points-of-purchase that customer marketeers cannot ignore.
Importance of Real Life Experiences
However, it's important to remember that hospitality businesses are primarily physical spaces.  From hotels to restaurants, customer's visit for a real life experience.  As such, it's hardly surprising that a recent study found that 70% of consumers say that digital experiences do not compare to the "real thing" (Redefining Consumer experiences post lockdown). 
While digital technologies are great for increasing business footfall, automating supply chains, and helping to enhance customer experience, the importance of "real life" interaction cannot be ignored or omitted – especially if you want to survive in a post-pandemic world where "84% of consumers are wanting to try new brand experiences" (Redefining customer experiences post lockdown) as opposed to continuing living behind a screen. 
As such, in the same way in which an operator's business plans moving forward should find a way to blend digital strategies with in-person interaction, so should a brand's marketing efforts and brand strategy. 
After all, a consumer may be directed towards a new drinking hotspot, or into a new drinks choice, by an effective digital campaign, but the real life sensory experience that takes place afterwards is what will create the repeat choices all businesses, brands and operators alike, aspire towards.
For this reason, 67% of operators rate 'value for experience' as a leading driver for repeat visits in 2022, second only to service (CGA Business Confidence Survey Q3 22).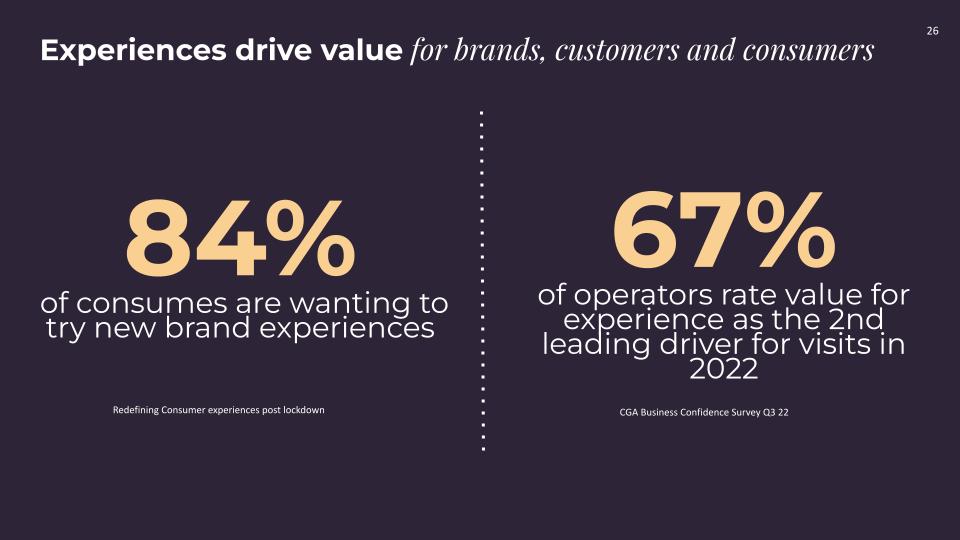 Conclusion
To put it simply, as we begin to move into a post-pandemic world, it's crucial that both brands and operators do not deny the importance of digital interventions and strategies – though they must not become reliant upon them. In the hospitality world, physical interaction will always come on top.
Experiential marketing, staff training, and phygital POS are brand activation examples that are here to stay – just don't forget the rest of the customer journey, it truly is omnichannel. 
Experience This' brand execution software helps brands to scale all forms of below the line marketing into their B2B customers, efficiently and effectively. 
Get in touch today to find out more.