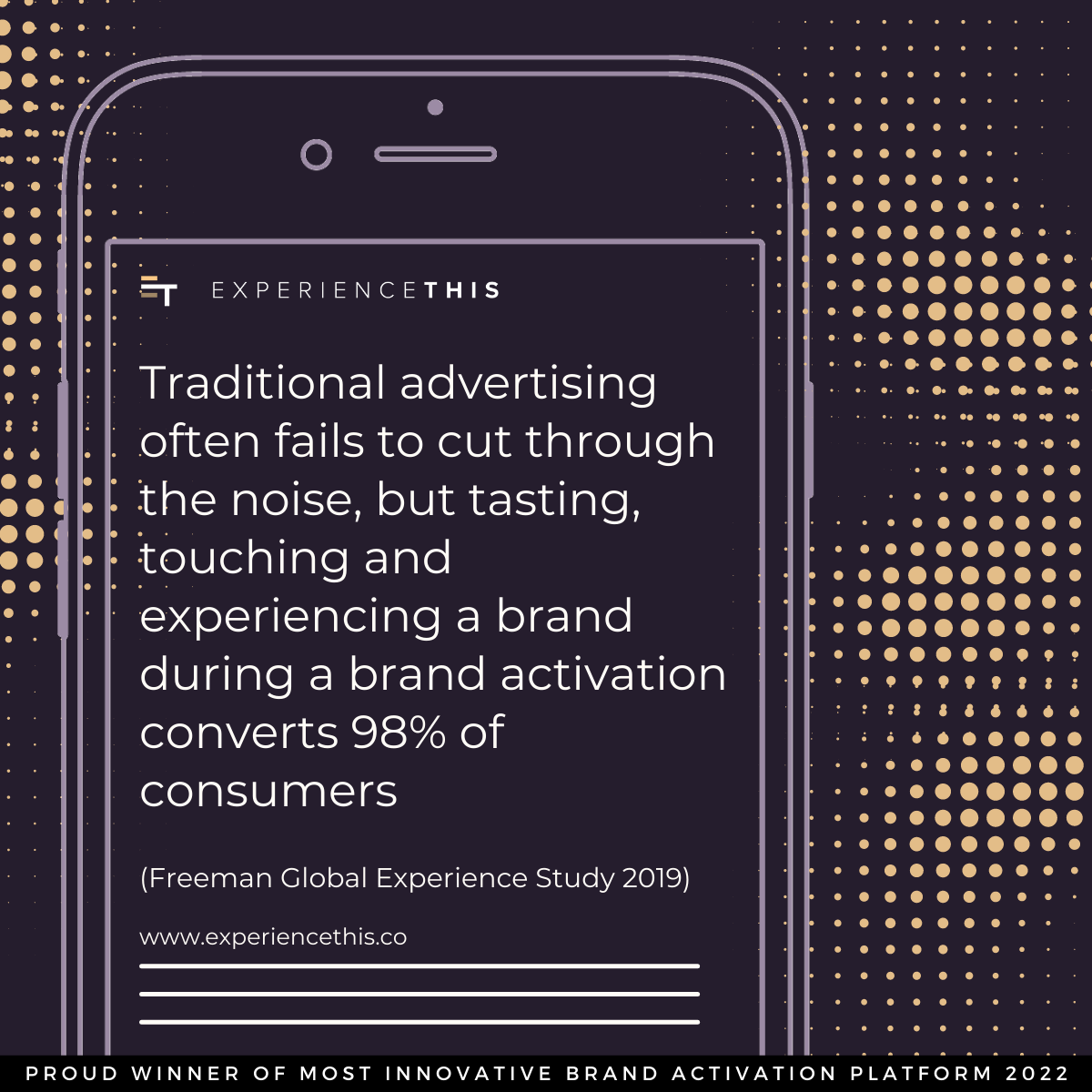 Brand activations can be some of the most effective ways to get brands into hands. They engage your audience in a way that other elements of a marketing plan can't quite do.
As such these events are a vital part of the marketing plan. But despite activations being a way to connect with consumers at key moments, inaccurate monitoring and tedious planning processes often result in them being more expensive and less effective.
This is why Experience This was set up. We understand the pain points and have created a solution. This service is designed to automate inefficient processes, boost your ROI, and empower you with the data to make future decisions on your brand activations.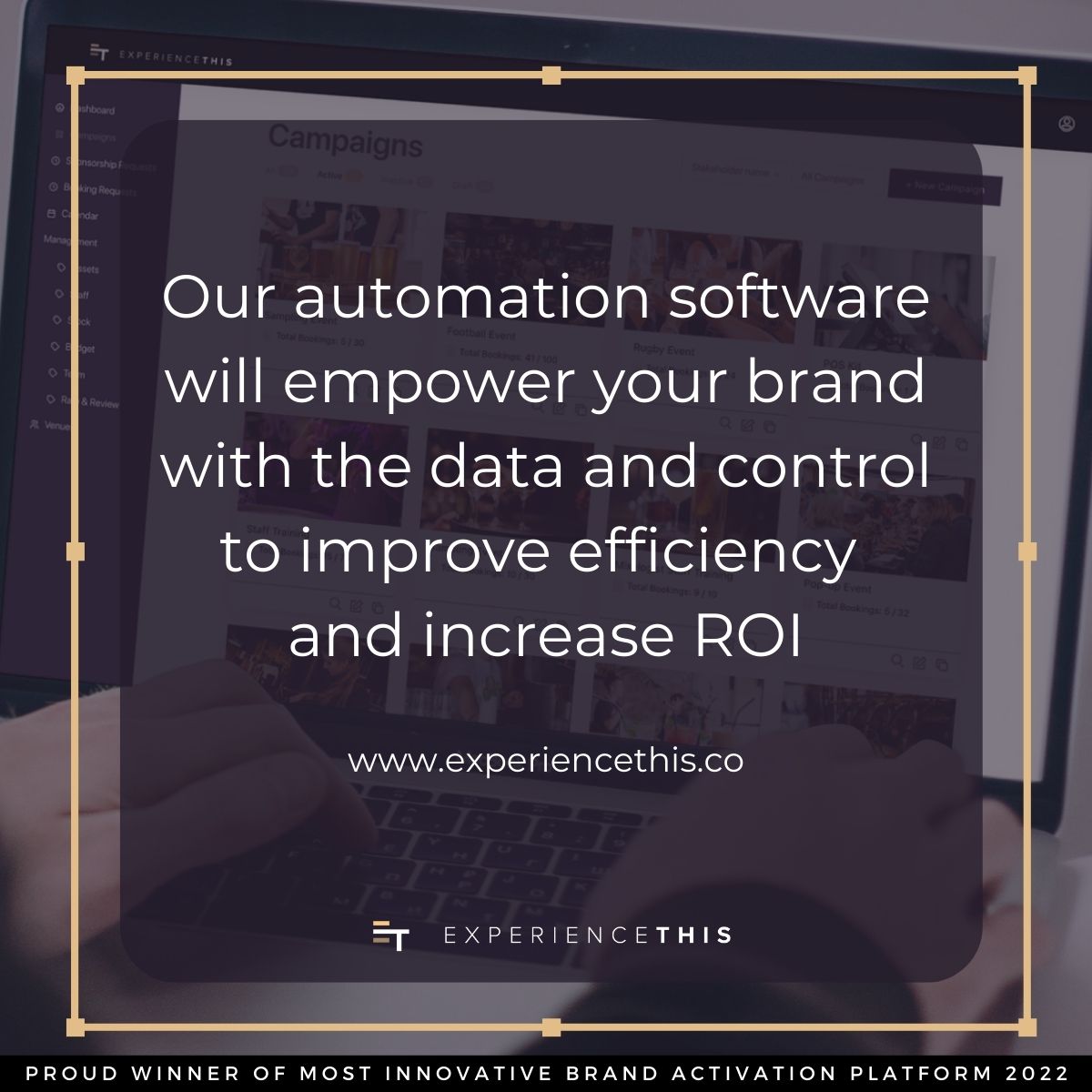 How can we improve ROI?
The ROI on activations is pretty much consistently negative across the industry. This isn't because activations aren't effective, we believe the lack of visibility and control across each touchpoint is what leads to inefficiencies.
The Right Outlet
You need to invest in the right outlet. Too often, brands rely on their reps' knowledge of a patch to choose the right investments. This means valuable data is being stored in heads and notebooks. An activation manager for a key client commented, 'Each time a sales rep leaves the company, valuable data is walking out the door'.
But equally, this means as a company, you might not have enough information to make the right decisions for your brand. At Experience This, we can start by loading in your venue masterfile, if you have one, but from there we can build up valuable information on each venue such as ratings and feedback from reps and agencies, sales data and their willingness to provide feedback themselves. Whether you are booking an activation, or approving one, the venue profile will give you a solid understanding of who you are investing in. We can also provide control settings which allow requests to go first to the right person internally for approval. Review the forecast and context, and make a data led decision on whether to invest.
The Right Activation
If you are a large brand, you might find it difficult to get on the ground feedback shared through to shopper and marketing. This makes learning from data near impossible and effects future marketing decisions, too.
Our automated software can send out rate and review forms to sales reps, venues and agencies to capture the learnings. These will be accessed in data dashboards, where you will be able to assess the qualitative and quantitative data and apply this to future planning.
Efficiently Activated
The way activations are currently planned is resulting in unnecessary struggles for each of the different stakeholders involved.
If activations are organised manually, there is likely a productivity cost. For some of our clients, we have estimated reps spend about two hours a day on admin alone. From kicking off the activation conversations, talking to numerous venues a day and trying to remember exactly what was promised to which venues, there's a lot to keep track of. Planning activations currently involve huge amounts of back and forth emailing to ascertain the details and the approvals. Keeping on top of all of this communication is enough in itself, and that's before cancellations, reschedules, and additional requests.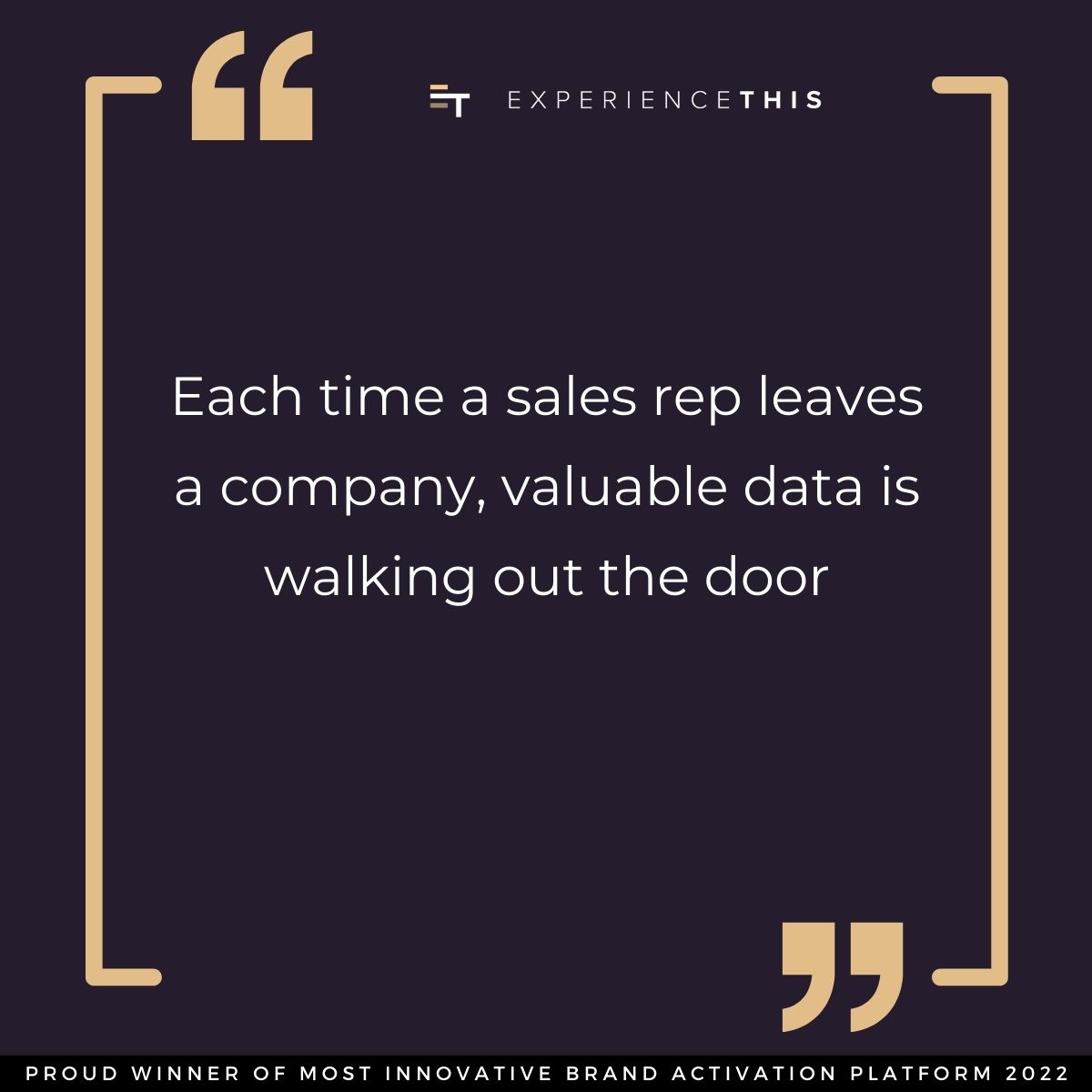 Equally, it's like as a brand you will pass off some of this admin on to the agencies you work with, which can result in costly management fees.
Finally, the lack of centralised data also means that large brand companies have a huge problem with their wastage of assets. Assets are created and only used a minimal number of times. Despite the production cost that goes into creating POS kits, without a central location where people can access these details companies often don't realise they have the assets already and they can be reused for more activations.
These pain points have all arisen from a highly manual operation with limited productivity and agility. When this process becomes more automated, with data kept centrally for all to access, each of these pain points easily disappears.
Brands can learn about what works, and future proof investments to drive a positive return.
This is what Experience This was designed to do.
If you are looking to improve the efficiency and effectiveness of your brand activations, please get in touch at michelle@experiencethis.co
Alternatively, you can learn more about us at www.experiencethis.co