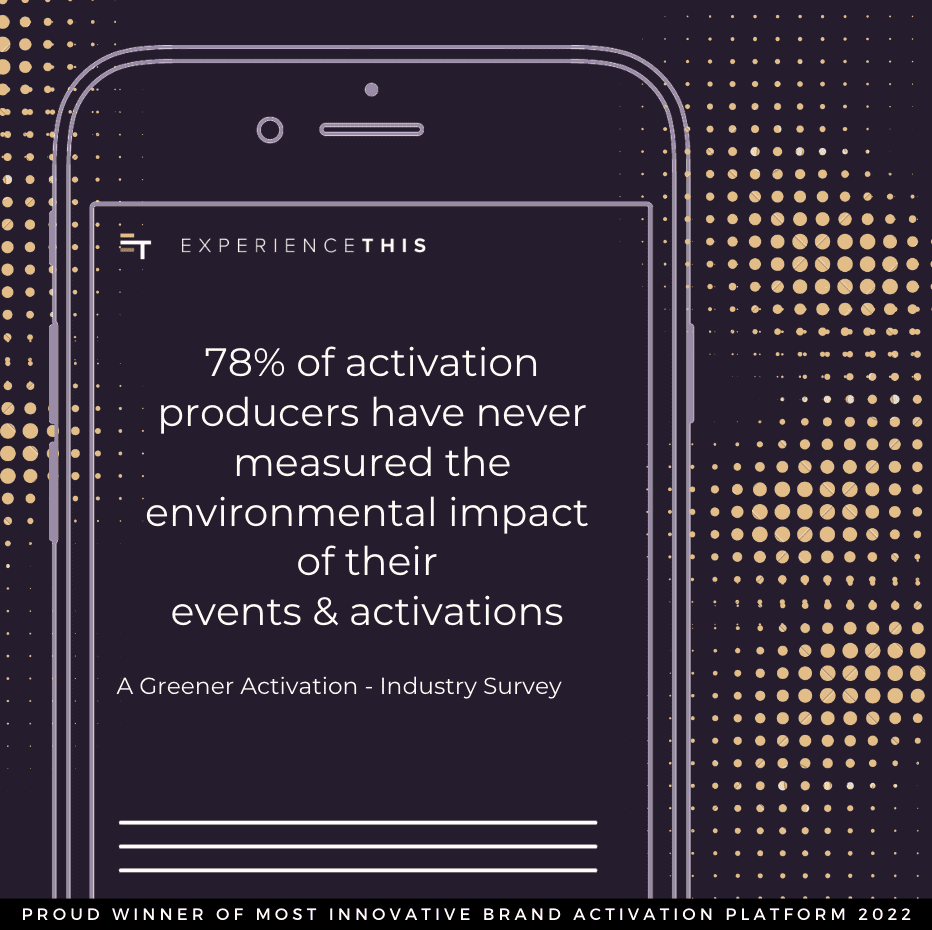 Brand activations and events can have a hugely positive impact on a business's growth and bottom line, but often have a negative impact on the environment.
Despite sustainability being high on most brand's agenda these days, 78% have never measured the environmental impact of their events & activations! 
In an age when sustainability is more important than ever, it's crucial that brands find ways to make activations & events more sustainable.
In this blog, we'll take a closer look at brand activation sustainability, and how our advanced marketing tech can help to push your brand towards earth-friendly practices.
The Problem 
Brand activations & events can be excellent marketing tools, but there's no denying that they're often not very earth-friendly.
Whilst travel, waste and water usage are all contributing factors, the most glaring issues stem from a heavy reliance on single-use plastics, paper, and other materials that are used just one time before being discarded.
In FMCG organisations, in particular, these issues are an unhappy side effect of complex operations.
Fragmented networks of warehouse and agency partners can make visibility of inventory and usage virtually impossible, and so it's not uncommon to see bi-annual production runs for thousands of branded assets & POS, without the purchaser realising there are thousands of potentially appropriate assets sitting latent in warehouses.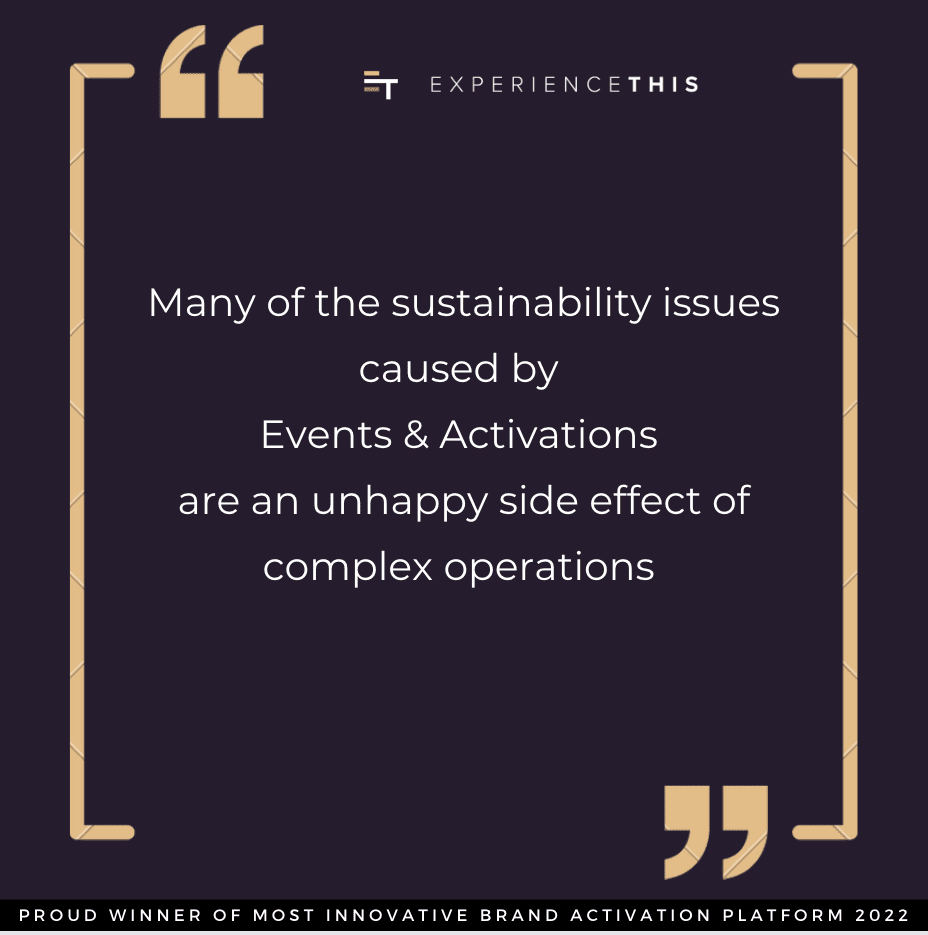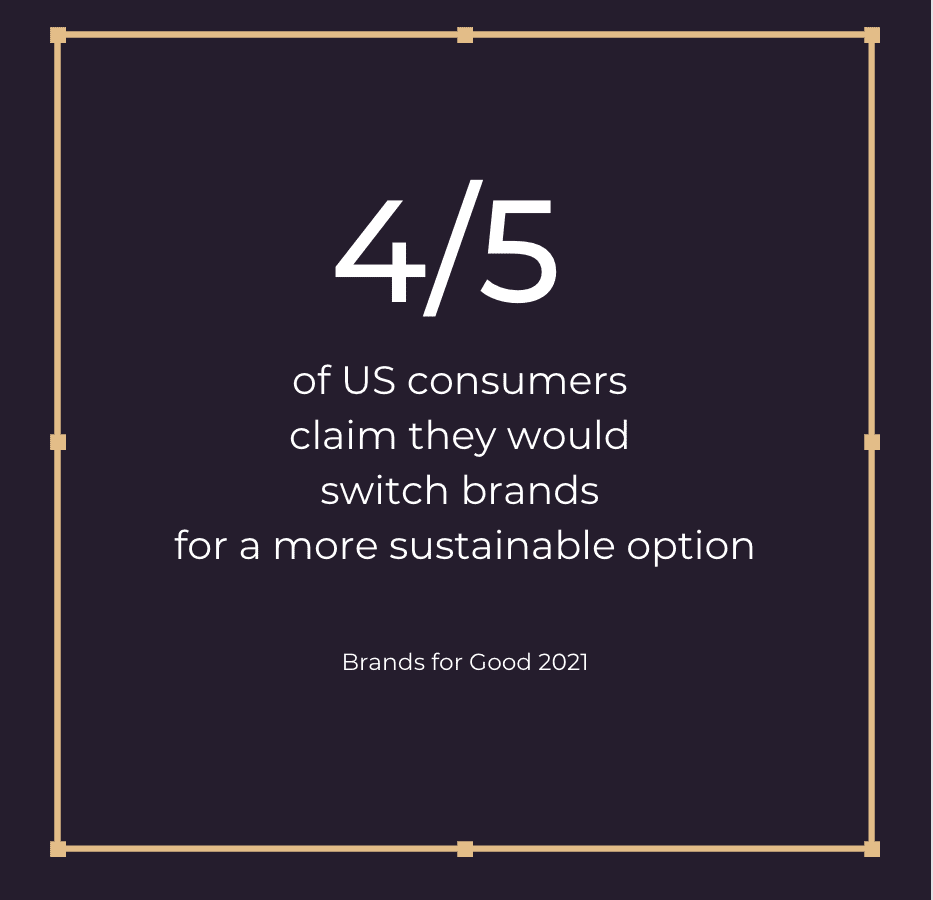 Beyond that, with most activations organised via email chains, it's difficult to know where branded assets have been distributed into trade, meaning they are unlikely to collect them afterwards.
The result?
Branded assets, often unbeknown to the brand, will likely end up in landfill after the outlet has finished the brand promotion.
Any brand will know that this is problematic.
Aside from being damaging to the environment, it can produce a negative impression in the eyes of the consumer.
In fact, 4 in 5 of US consumers claim they would switch brands for a more sustainable option.  (Brands for Good 2021)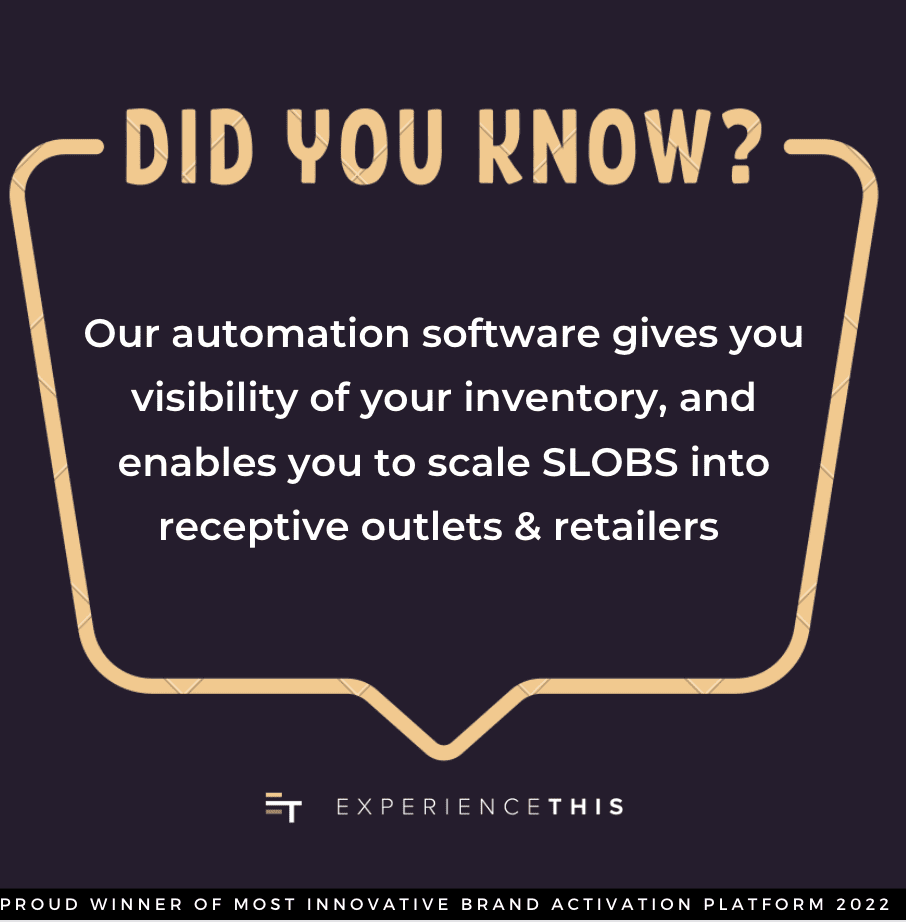 3 ways we've helped brands to reduce their environmental impact
1.  Multi-Use, Multi-Purpose
By helping brands to visualise their asset usage and inventory in one centralised source of truth, we enable brands to recognise and move away from single-use assets and towards reusable, repeatable activations.
When it comes to advising on asset production, we champion multi-purpose, reusable, or re-purposed concepts.  Modular, reskinnable assets should become the standard for all future production.
One client has identified a potential 10% efficiency saving through better utilisation of assets.
2. Redistribute Assets
Our data helps brands to deep dive into their warehouse inventories, and provides a simple way to pull under-utilised assets into scalable campaigns.
This encourages them to use existing assets, before they look to produce new items.
For example, one of our clients has identified £1M of assets in storage, many of which will be re-purposed into POS packages, and scaled into trade via our platform over the next six months.
3. Distribute 'Phygital' Assets
With consumers increasing expectations for 'omnichannel', there is an opportunity to reduce reliance on physical items to promote your brand.
One of our clients has been distributing digital signage via our platform into the On Trade. Our tech automated the delivery request, as well as a prompt to a digital agency to supply customised digital assets to each venue via the screen. At scale, this could dramatically reduce their branded production of plastic, while providing the brand with an agile way of driving sales and visibility.
How Our Marketing Tech Helps
Our platform simplifies the brand activation process so brands can:
Visualise their asset usage in one centralised source of truth

Manage their warehouse inventory & identify their SLOBS

Create and scale activations utilising, and re-utilising these assets via our automation software

Keep track of asset distribution, making collection and reuse possible
The Bottom Line: Better For The Environment, Better For Your Brand 
Ultimately, taking a more sophisticated approach to brand activation events isn't just recommended; it's also essential.
The good news is that what's good for the environment is usually good for a brand, too.
By investing in the tools you need to make your events repeatable and sustainable, you'll be reducing your costs, improving your ROI, and all-around enhancing the brand activation experience, which can pay off in any number of ways for many years to come.
But don't take our word for it — try a demo to see how it can help your brand to streamline and improve their brand activation experiences.
Get in touch with us by clicking the 'Contact Us' button at the top of this page or by sending an email to info@experiencethis.co.