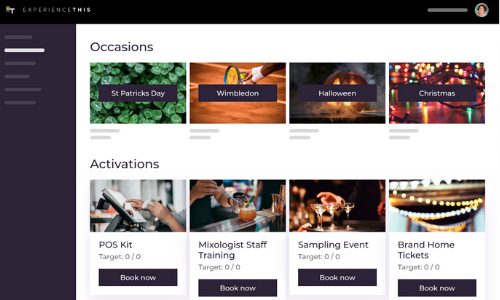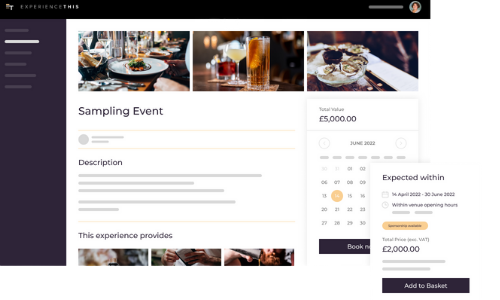 Brand activation & support - digitised
Experience This's software helps brands to manage brand experiences and activations through seamless automation. With a current focus on the Alcoholic Beverage Industry, we have helped key brands within the Diageo portfolio manage over 14K brand activations with ease.
Through our SaaS platform, brands can upload scalable activation packages. These can range from POS kits, fully staffed events, virtual experiences, as well as sales visits.Our platform centralises everything needed to book and launch a brand activation. The agility of our software means each booking flow is developed to fit the unique needs of each brand. This means that any different layers of approval needed can be built in, from commercial sign off to agency facilitation, stopping approvals getting lost in email threads. Each stakeholder is presented with the information they need to approve in just one click!
This level of control resulted in one brand client improving from a negative on the night ROI to a 2.2x ROI on activations. By embedding the tool within the wider organisation, the same client unlocked a further £400k of efficiency savings by providing the client with a better understanding of their spend.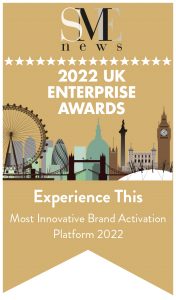 Most Innovative Brand Activation Platform 2022
Experience This is the proud winner of 'Most Innovative Brand Activation Platform 2022' in the UK Enterprise Awards 2022.
Experience This was founded back by Michelle in September 2019. Michelle is an expert in brand activation after spending her career managing activations for some of the world's largest alcohol brands.
She understands just how effective physical and virtual brand activations can be in converting consumers to buy a new brand, if they are done correctly. But throughout her career, she encountered first hand how ineffective and inefficient brand activations often are.
Michelle and her team set out with a mission to understand how a platform like Experience This could help, conducting interviews with brand agencies and venues to discuss the pain points.
The idea for ET was born, a brand activation platform that would solve:
1. Inefficient and highly manual processes
2. Lack of data on the return for the experiential costs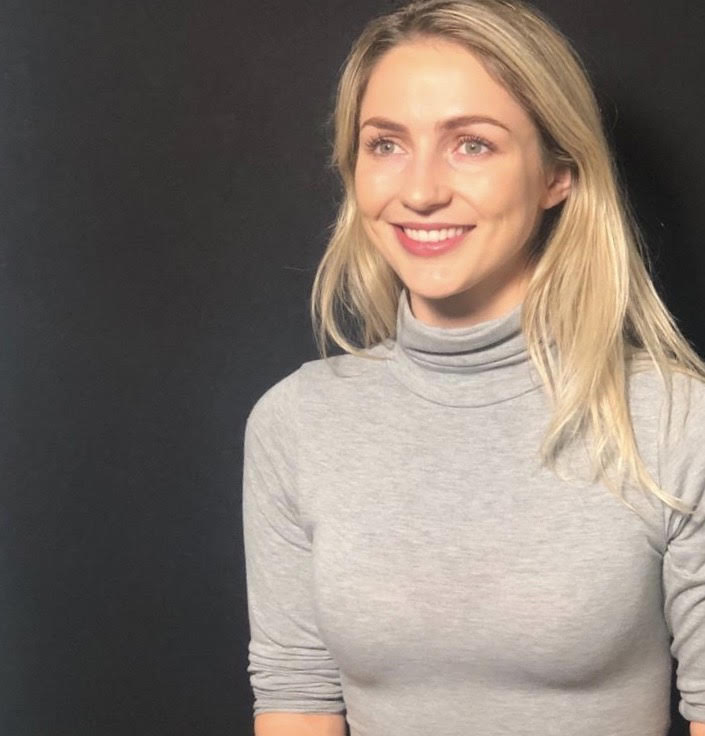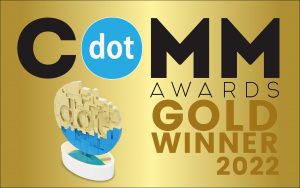 Experience This is the proud Dot Comm Awards Winner for B2B Website 2022
Do you manage brand activations?
If you are looking to improve your brand experiences, get a better ROI from your activations, and save your team from the tedious aspects of brand activations, you are in the right place!
Our brand activation platform will mean your salesforce can book experiences with ease. This service is designed to automate inefficient processes, boost your ROI, and empower you with the data to make future decisions on your brand activations.
For more information about how Experience This can enhance your brand activations, please get in touch at michelle@experiencethis.co